11 Gifts Ideas that Take the Guesswork Out of Shopping for Your Favorite Digital Nomad (2020)
November 30, 2020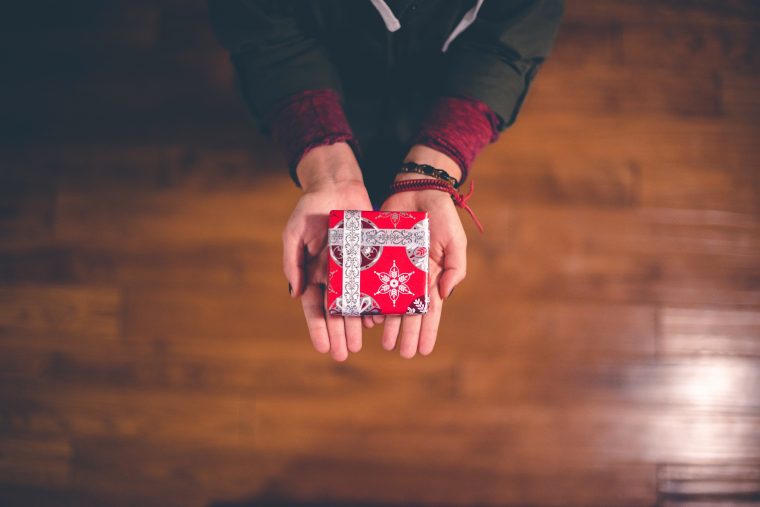 Digital nomads live a life of freedom, adventure and … hard work. As much as any of us might envy the lifestyle, we know that there are unique challenges that can sometimes make the digital nomad life a little tough, or at least uncomfortable.
This year when thinking about the perfect gift for the digital nomad in your life, keep their lifestyle in mind. They have limited space for cumbersome gifts, and not every gift idea translates well into their lifestyle. Here we have come up with a list of gifts that we know digital nomads will appreciate and love. From the purely practical to the fun and indulgent, there is something here for every working traveler in your life.
Anthrodesk Laptop Stand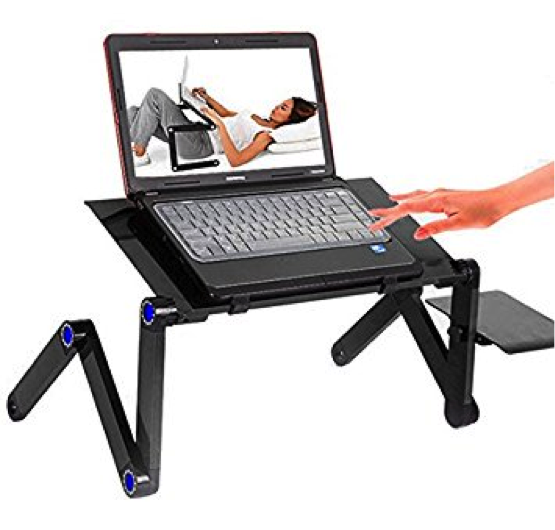 Why let the digital nomad in your life suffer the back and neck strain of constantly trying to find halfway comfortable positions to work in on the road. This laptop stand will ensure that no matter where they are connecting from, they will do so with comfort and style. Ergonomically designed to prevent back, neck and wrist strain, and a 360° revolve make it possible to work in any space.
Spectacle Sunglasses for Snapchat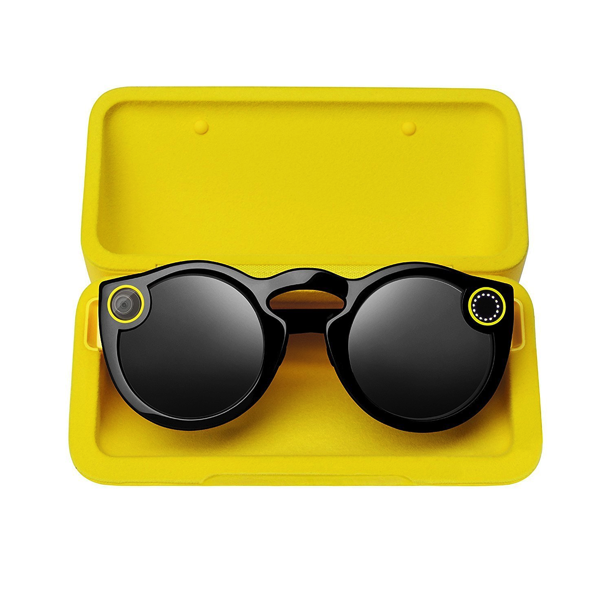 Does the digital nomad in your life make part, if not all, of their living by interacting on Snapchat? Even if they don't, and Snapchat is just for fun, we have a feeling that they will really love these sunglasses. Just put them on, press play and the wearer is able to record a 10 second Snapchat video from their perspective, all while remaining hands free. Another perk? This is a small and lightweight gift that will fit easily into a digital nomad's travel bag.
Universal 5-in-1 Camera Lens and Shutter Remote Kit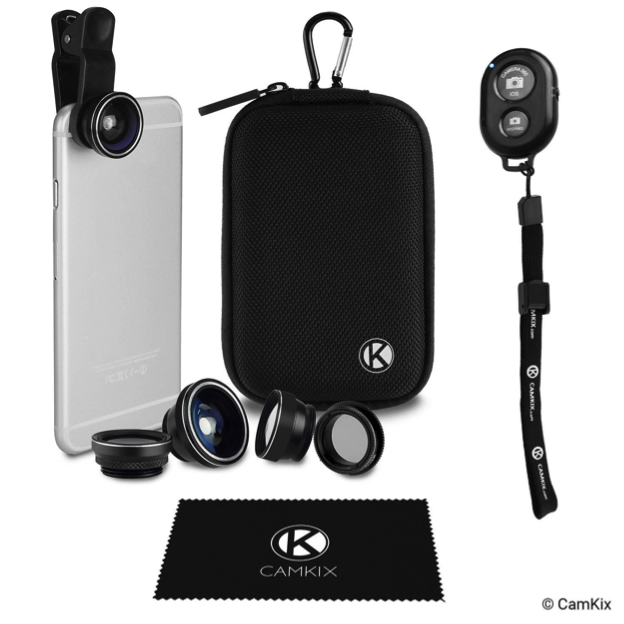 Whether taking stunning images contributes to their livelihood, or if they just love taking snapshots of all of their travel adventures, every digital nomad needs this 5 in 1 camera lens a shutter remote designed for smartphones. Perfect for selfies, or capturing the new scenery with just the right lens. Includes telephoto lens, circular polarized lens, fisheye lens, macro lens and wide-angle lens.
E-sports Wi-Fi Range Extender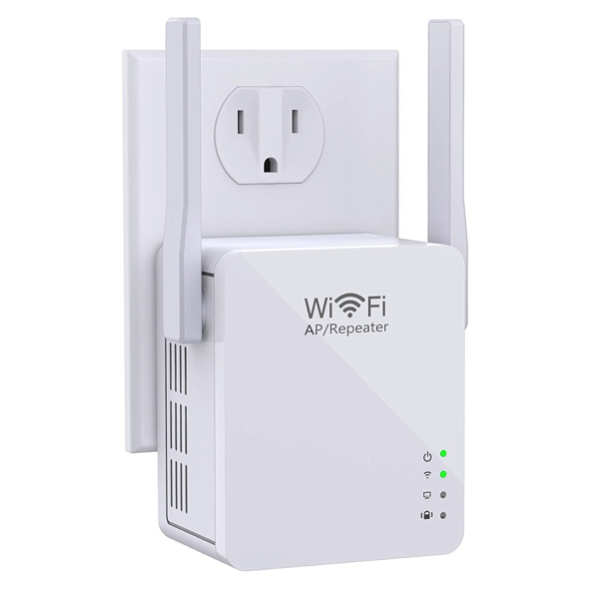 A digital nomad cannot survive without Wi-Fi access, but anyone who has ever traveled knows that sometimes a good connection proves to be quite a challenge. Supply your favorite digital nomad with a little extra security this year by gifting them the E-sports Wi-Fi Range Extender. The easy to use range extender provides better performance and coverage on all Wi-Fi capable devices.
Travel Inspira Digital Hanging Postal Luggage Scale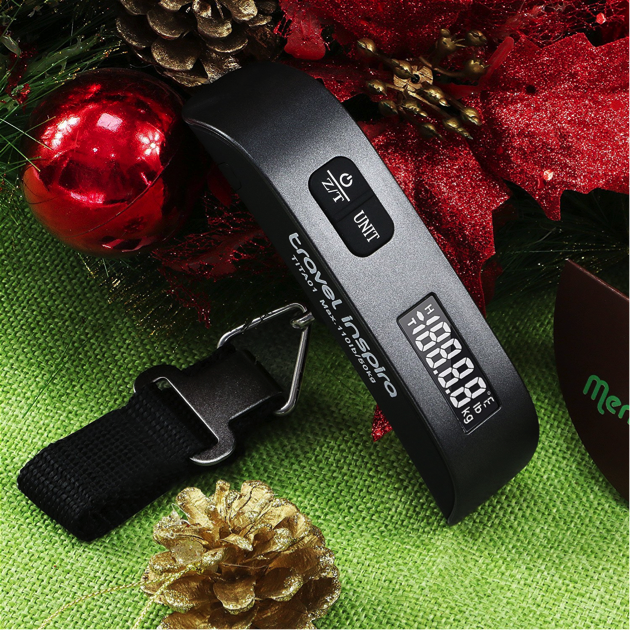 Fees for luggage that exceeds an airlines weight limit can really dip into a digital nomad's financial resources. Especially when you consider all of the equipment that some must lug around to support their livelihood. The digital hanging luggage scale, with a capacity of 110 lbs., will help your nomad keep their baggage weight in check, and the extra money in their pockets.
Apple MMGF2LL/A MacBook Air 13.3-Inch Laptop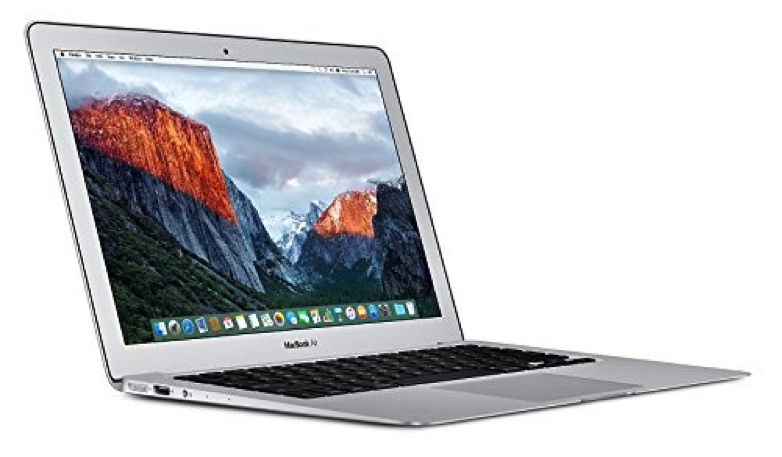 Do you have a digital nomad in your life that you like, or love, enough to really splurge on? The MacBook Air is a favorite of digital nomads, and we guarantee that you will win gift of the year with this one. Know how we just mentioned that overloaded luggage is a challenge for digital nomads? The MacBook air alleviates some of that burden. Slim, streamline and lightweight, this laptop goes anywhere easily and reduces neck and shoulder strain caused from carrying heavier laptops around in their bags.
Mosiso Plastic Hard Case Cover for MacBook Air 13 Inch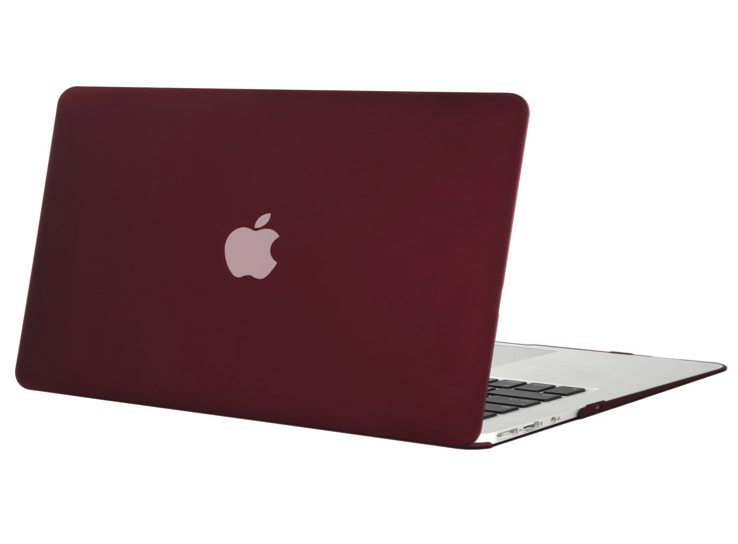 If you're going to splurge on the MacBook, make sure you add on a little something to protect it. Digital nomads depend on their laptops being in top shape every day. But, the traveling lifestyle can be hard on electronic equipment. Laptops get dropped, bumped, scratches, spilled on and more. This plastic hard case is a sure way to help protect their most valuable piece of equipment. Bonus that it comes in a rainbow of colors and designs.
Intelligent Change Productivity Planner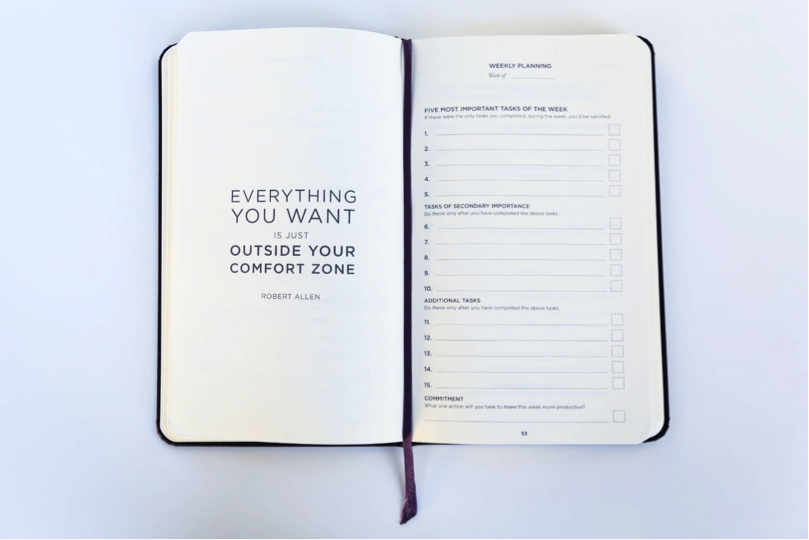 If there is one challenge that digital nomads face it is struggling to stay focused when there is so much to do and experience around them. Help them keep on target with the productivity planner. This planner has spots to plan and prioritize each week's tasks, plus areas to review accomplishments and areas for improvement for the future.
TESSAN All-In-One International Travel Plug Adapter Wall Charger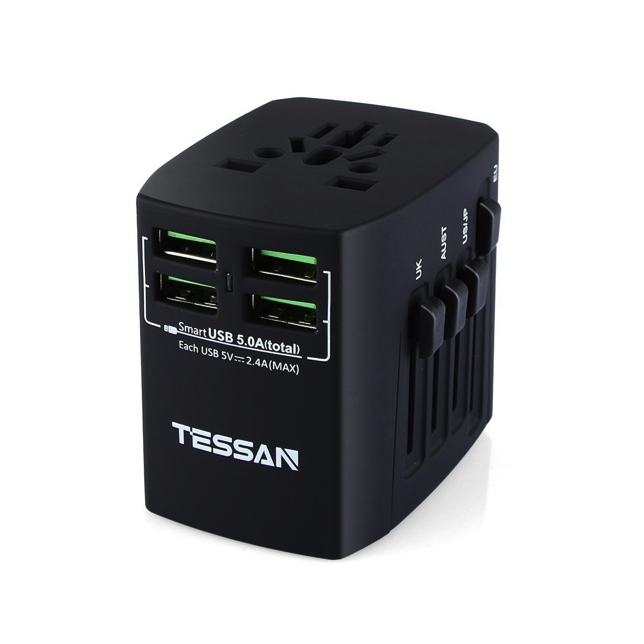 When you're living the life of a digital nomad, it really is the small things that matter. It's also the small things that can completely ruin a trip if when forgotten about. Nomads who are world travelers absolutely need a plug adapter, but this one steps it up with 4 international plug adapters and 4 USB ports that cover more than 150 countries.
Phone Charging Passport Holder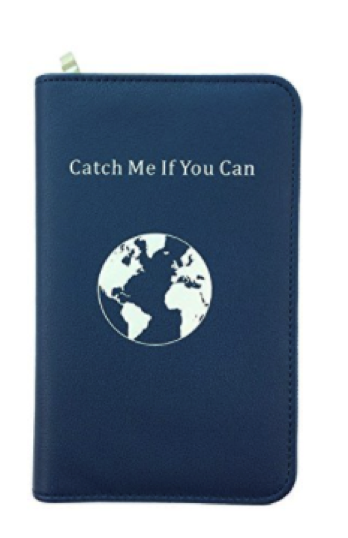 This is the type of triple duty gift that a digital nomad will love because of how it streamlines their life. In one pocket sized package, they get a passport holder, phone case and phone charger with a removable, rechargeable power bank all in one. Plus, there is still room for extras like hotel cards, tickets and a bit of extra travel money.
Scratch Off Travel Map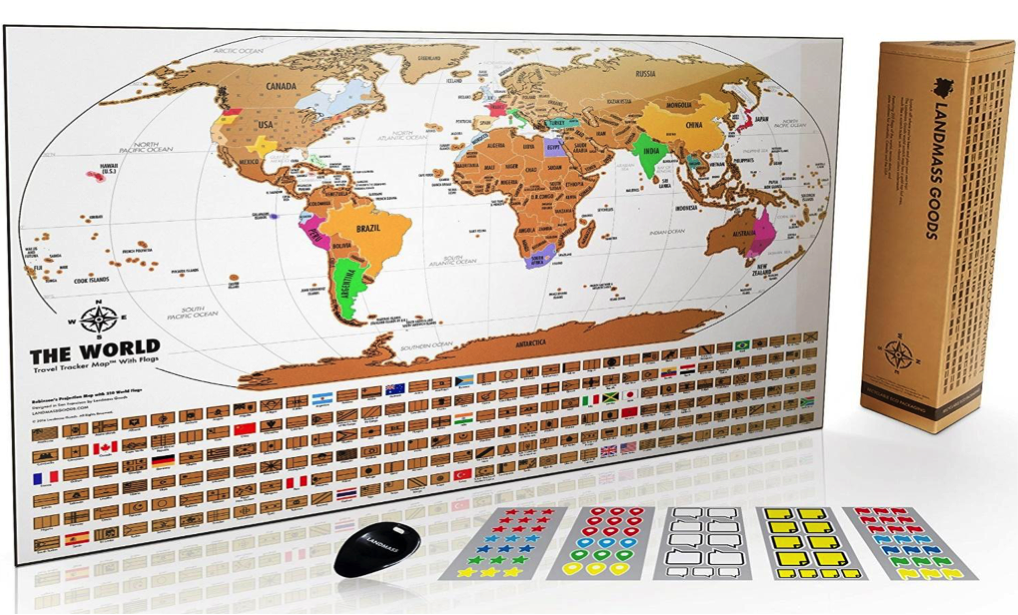 One of the best parts of the digital nomad lifestyle is being able to showcase and maybe even brag a bit about all of your travels. This map is a fun way to show off everywhere they have been. They just scratch off areas where they have been and uncover bright colors that pop against the neutral areas yet to be discovered. Makes for a great conversation piece or wall art for when they decide to hang up their nomadic hat.
Sometimes the best gift for a digital nomad isn't something that you can order online. If you are truly stumped, offer up a comfortable spot to sleep and a home-cooked meal the next time your digital nomad is in town. Or, make reservations for a weekend at a luxury hotel with room service that doesn't at all resemble road food.
Think of little ways to indulge your digital nomad. They work hard and they deserve it.