5 Bad SEO Practices To Avoid (And What to Do Instead)
August 3, 2017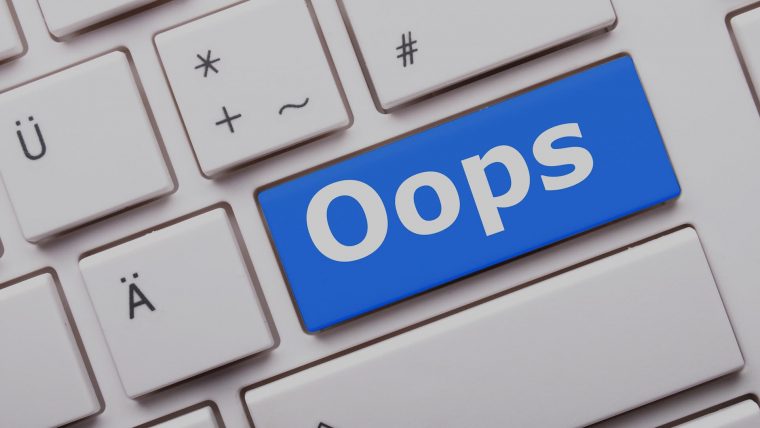 If you want your SEO efforts to really pay off, then you've got to be using tactics that work for the long term. In 2004, you could spam your way to Google's Page one but use those tactics today and Google algorithm updates like Hummingbird, Panda, Penguin and Pigeon would make your site completely forgotten.
And you don't want your website slapped with a Google penalty. Some of those sites never recover and most times you can't get them to without the help of a professional.
So here are those tips for staying in the good books of the search engines and what to do if you're in their bad books.
1. Not Updating Your Pages
Google only wants to display relevant and user-friendly content. Depending on your industry, this may mean updating those pages weekly. Apart from a few needed design tweaks, a successful post from 2007 on Speed Reading Techniques would still be relevant to readers in 2017. How about one from 2009 on 13 SEO Tactics You Can Use Now  that hasn't been updated? I wouldn't touch it with a ten-foot pole.
What To Do Instead?
Add more timely and relevant information. If you're on WordPress, you'd need to play a bit with your theme so it has that Last Updated  look.
This guide should help.
2. Keyword Stuffing
See that post? Do that in 2006 and Google won't notice. They could even place you on the first page for that keyword. Do it today and you won't escape Panda and Penguin. And that post up there was clearly meant to game the search engines 'cause no one would waste five seconds reading that.
What To Do Instead?
Use LSI Keywords
LSI is short for Latent Semantic Indexing. But forget about understanding everything about this marketing jargon for now. Look at this strategy as a way of including synonyms or related phrases in your content so you don't use the same keywords a thousand times.
Go to LSI Graph and enter your chosen keyword.
So instead of repeating the keyword "best dash cameras," you'd see variations like dash cam reviews and top 10 dash cameras.
3. Article Spinning and Duplicate Content
And by article spinning, I don't mean rewriting content for use on your site in a way that makes it readable and engaging. I'm talking about what's popular among black-hat-SEOs. Using a software that spits out a rewritten version of an article in seconds. And 10 times out of ten, those posts are boring, unclear and just unreadable.
Here's an example:
Did you notice the word content changed to substance? That doesn't make sense, right?
Now to Duplicate content. Google wants to rank a page just once. If you're copying and pasting content on different pages on the web, search engine spiders would think you're trying to game the system and that's not good for you.
And maybe you didn't mean any harm, you just wanted your followers to read the same post you wrote for that high-authority blog.
Here's What To Do Instead
Manually Rewrite
If you're spinning content, you'd definitely need to spend time editing. But when you're spending 5 hours on editing spun content, and it still doesn't give you that aha! feel, you're better off manually rewriting that piece.
Get A Freelance Writer
Writing takes time, and mental energy too. Maybe you don't have much of those to spare, you can hire professional writers to get the job done. Yes, it'd cost you, but anything that safeguards your reputation doesn't really have a price.
Post A Snippet
…Of the original. Get it on your site and others with a link to the complete post.
Deindex The Page
Search engines won't find duplicate content if you don't let them. So get those web spiders off your duplicate post.
4. Being Sleazy With Affiliate Marketing
You can do this in two ways, as a business seeking affiliates to promote your product and as an affiliate marketer for a business.
If you're a business, don't try building links by giving out your products for free to review sites. Google's position on this is clear. Remind those bloggers to include the "nofollow" attribute so no link juice is transferred.
And if you're a marketer, don't use tactics like link-cloaking and dofollow linking for businesses you promote.
But you should still make money with affiliate marketing.
Here's What To Do Instead
Encourage Honest Reviews
If you want the profit, your product has to be marketable. No one wants to buy a bad hack saw or a broken espresso machine. So make sure your product does what you promise and encourage affiliates to be honest in their posts.
Go For The Best
If you're a marketer, you're putting your reputation on the line wherever you decide to promote a company to your followers. So make sure it's worth it. Test everything. Top-quality products would stand out at the end and those are the only businesses you should be risking it all for.
5. Buying Links
If you hang out on internet marketing forums for a while, you'd see offers like this.
I really wish you could rank on page one for just $5 but that's not how these things work. What really happens is that you get your site to be part of shady link farms.
You may actually improve the rankings of some of your pages, but only before Google discovers what's going on and your traffic stats begin to look really bad.
Here's What To Do Instead
Be A White Hat SEO
Read the webmaster guidelines, follow industry Influencers, use content to get links. How? Find something everyone's searching for but hasn't been covered in detail, give that post your best and ask fellow bloggers to share. Learn other link-building techniques but just don't buy a link.
Hire An Expert
You can't learn everything about SEO in a day. Even the experts have a lot to learn. But they know better than to opt for quick fixes that don't work. Go meet them with your questions and you'd get an answer.
In the SEO world, every detail counts. Play smart by avoiding these common pitfalls.